Billie Magazine Reviews Philippa Jones Suspended
June 27, 2019
The brand new Atlantic art magazine Billie has posted a thoughtful review of Philippa Jones' winter exhibition Suspended by Craig Francis Power.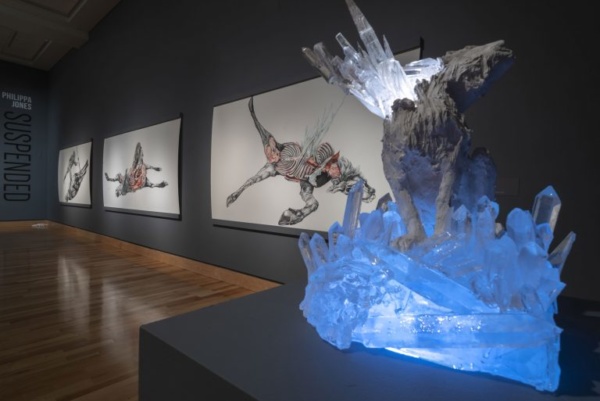 Phillipa Jones: Suspended
The Rooms Provincial Art Gallery St. John's, NF
By Craig Francis Power
Seeing the heart of Phillipa Jones' Suspended­ — 1300 resin-formed orbs containing flora, fauna, and ephemera the artist foraged herself from the wilds of Newfoundland — put me in mind of two things: Jacob's Ladder from the Old Testament, and the shimmering, incandescent light of the transporter from Star Trek—the frequently malfunctioning teleportation device onboard the Enterprise.  In a dream, Jacob beholds "the angels of God ascending and descending" upon the ladder, and it's through this experience that Jacob comes to understand the totality of the divine in the material world around him. Through a more literal alchemical transformation, Picard et al are frequently made incorporeal—zapped in the blink of an eye into new worlds, alternate universes. It's that moment, when Data or Worf or whomever appear mid-teleport—neither zapped, neither fully present either— that I've always found most interesting.
Continue reading the full article on Billie's new site billiemag.ca